Caldertech was a proud supporter of this month's LA BRITISH OPEN 2019, a world-class competition redefining Pétanque in the North of England featuring big names and prize money.
A small town in West Yorkshire, not typically known as a destination for international sporting events, Heckmondwike hosted the second La British Open Pétanque Championships.
After a successful first year in 2018, the second edition of the TOG24 La British Open witnessed an increase of over 60% in the number of teams that entered. 52 teams made their way from across the UK & Europe to Heckmondwike.
This was a two-day event, consisting of qualifier matches played over Saturday afternoon and Sunday morning, followed by ranked knockout competitions on Sunday afternoon. In addition, a Tir de Précision (precision Shooting) contest was also held to complement the main competition.
The 2019 event was always going to see at least one new player crowned champion. The previous years' winners, Reece Gould & Sam Blakey had a new addition to their side as they teamed up with Jack Blows. However, their defeat in the Semi-Finals of the main draw would guarantee that the players lifting the trophy would all be doing so for the first time. Three new names would be joining those of last year's winners, engraved onto the perennial trophy.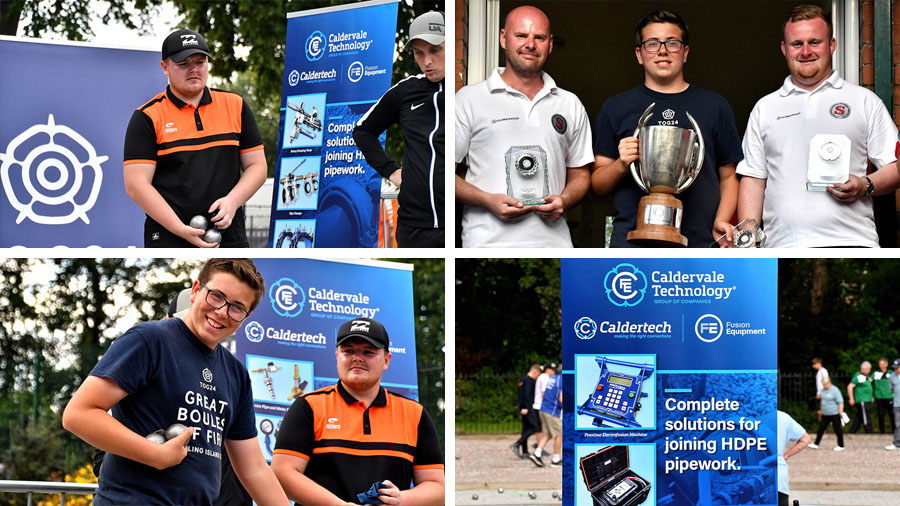 Two of England's young rising stars would face-off in the final on opposing teams. 19 year old Espoir, Jason White, alongside teammates Scott Ashby & Dean Ashby, took to the piste to compete against the 15 year old Junior Jamie Brooks and the rest of his team. Having improved on last year's semi-final place, team White couldn't quite go all the way and were overcome by the in-form team Brooks. Super shooting from Jamie Brooks, consistent pointing from Callum Lombard and the excellent all-round supporting play from Stephen Daykin was enough to see their team grasp victory in this showcase tournament.
Elsewhere in the competition, there was more success for England's youth players. The National Youth Squad (NYS) had been invited to participate in this year's contest and put in a solid overall performance. With two coaches on the sidelines, analysing their every move, the squad performed well under pressure. Their strong performance guaranteed them a spot in the second tier (silver) competition. This was a great performance for a group of players in the early stages of their development. Furthermore, the fact that they had never played together as a team before, demonstrated how their focus, discipline and professionalism contributed to creating a formidable outfit.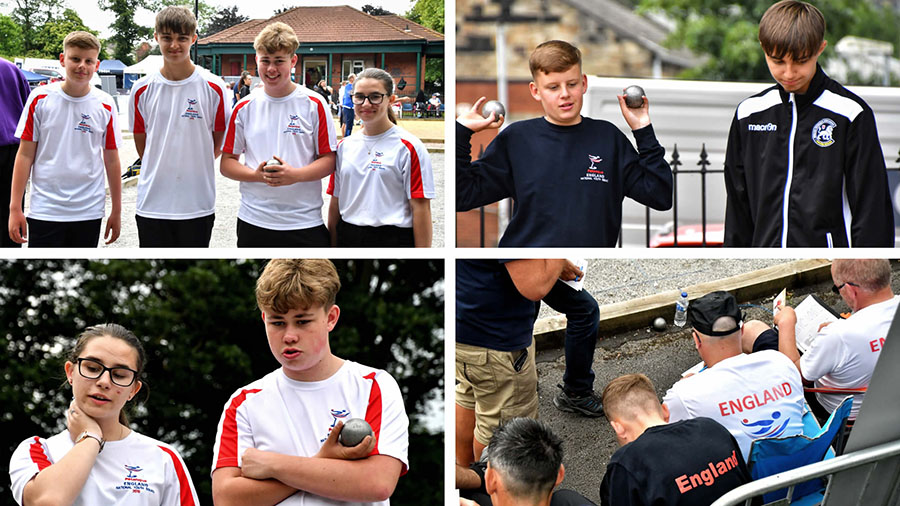 If one thing can be taken away from this year's tournament, it is that Pétanque in England & the rest of the UK as a whole is growing rapidly. The success of the younger players bodes well for the long term development of the sport in general. Overall the feedback for this event has been very positive, with many players vowing to return next year.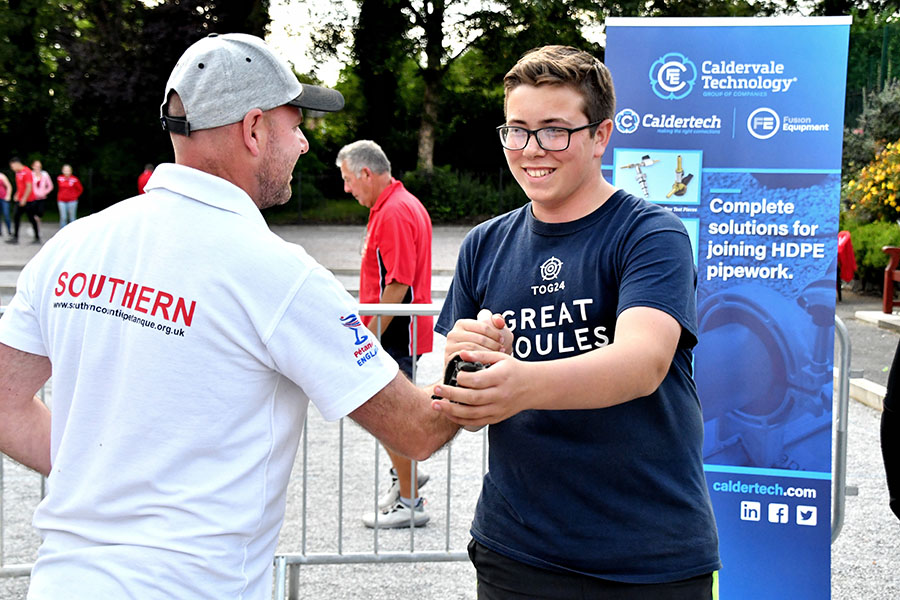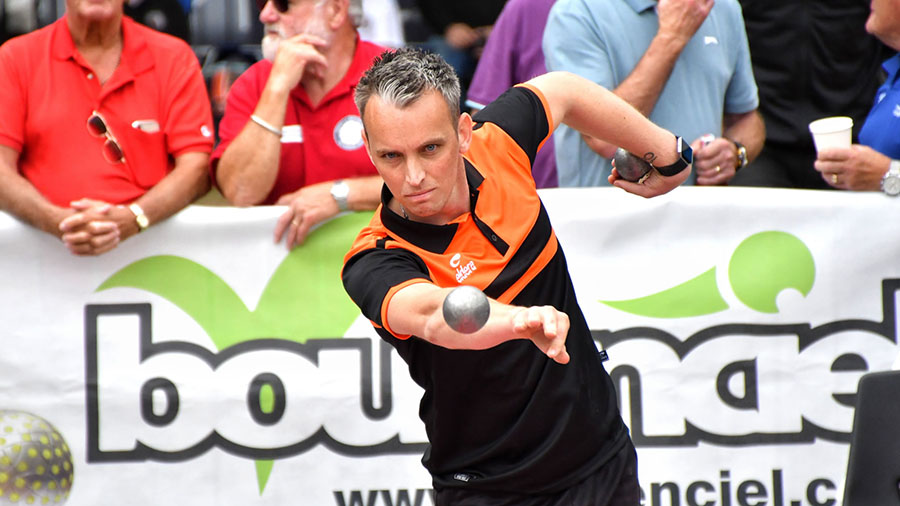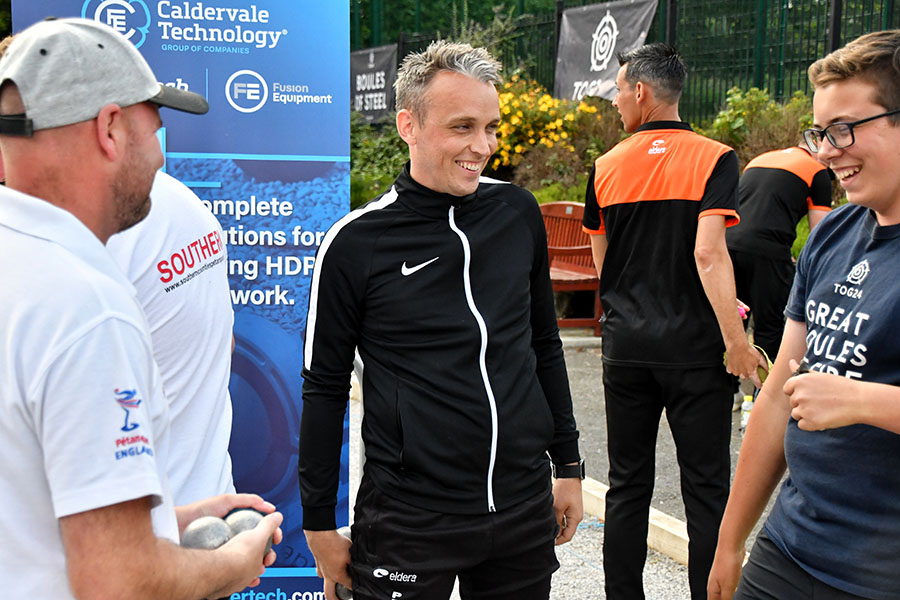 ——————
If you would like to find out more about this event visit: labritishopenpetanque.uk